#22 Fab Moments

May 21, 2019
It's been a couple of years now since we set out on this journey of creating a culture of Fab Service.  This was after concluding that service is not something you can train in a sequential process but rather that you build throughout the organization over time.  We've learned a lot over the past two years. For example, service is more of an attitude than what you say or how you handle a situation. That may seem obvious but how you get that attitude is not as clear.
I recently heard the president of the National Cleaners Association talk about a new customer service program they were launching.  I was in the room with about 12 other cleaners who were, like me, interested in training their employees. It didn't take long for everyone in the room to realize that it was going to be impossible to to get their customer service people away from work for training.  
This was our conclusion and the reason for this blog.  But this blog was just a starting point. The start of the conversation.  The start of looking at service from a different perspective. I've had many interesting conversations with our team when we thought the customer was being unreasonable and then changed our minds when we looked at it from a different angle.  We've also used this blog as a reference point for certain customer situations and helping us develop our own customer service philosophy.
As I type this, I do believe we have improved our service as an organization and, more importantly, we continue to improve. I've learned that building a "culture" of service takes time and starts with a few individuals, a few conversations and builds until it's part of a company's DNA.  I believe this because I'm witnessing great service in our organization and it's happening organically. I'd like to name these examples "Fab Moments."
Let's start with 2 Fab Moments that happened on the same day!  The first was when I checked my voicemail around 2:00 after not having access to my phone all morning.  I heard a frantic message from Erica, the owner of the Helen Ainson store. There was a spot on a new dress and they needed to know if it would come out or if they had to order a new one that same day. To save time, I called Vanessa first to see if she could send a shuttle to Helen Ainson and then I would call Erica back.  Vanessa told me they not only picked up the dress already, they cleaned it and delivered it back to a happy business owner. Now that's a Fab Moment!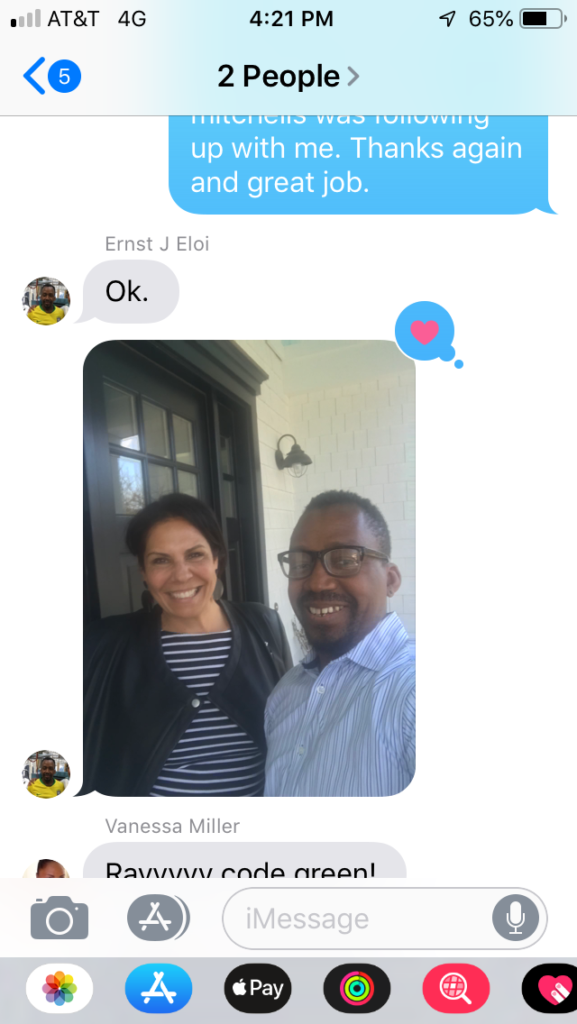 Later that night, I got home late from New York (after hearing the NCA president talk about customer service training!). I checked my emails and saw a message from the answering service.  A customer was in a panic because he was leaving for a wedding that night and had his suit at our store in Fairfield. Once again, I'm late to the party. When I checked with Vanessa to see if there's any way to help this guy, Joy had already gone to the store, fetched the customer's suit, and delivered it to him.  That's a Fab Moment! And Joy did that after being at home after a long day working two jobs!
I'll end with another Fab Moment from Ernst who has a book of great customer service experiences.  Another retail emergency, this time from our friends at Mitchells. Their tailoring department inadvertently got some stains on a gown while it was being tailored.  The customer had to wear the dress that night and the type of fabric was next to impossible to clean. Ernst miraculously got it done AND delivered the dress himself to a happy customer!  
So, we're learning that Fab Service is really about Fab Moments. Doing little things every day that make customers happy and the world a little better.

SIGN UP FOR CONTENT YOU CAN USE TO IMPROVE CUSTOMER SERVICE