Service Across the Pond

August 19, 2019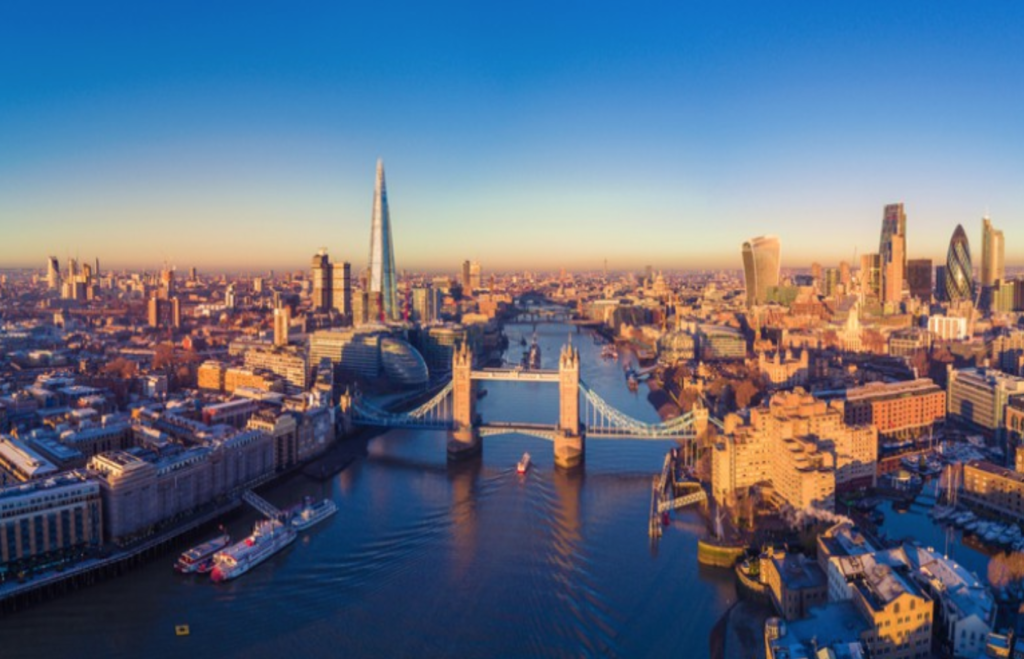 Fab Service was started with the goal of having the conversation about service. Discussing how we feel as a customer. Sharing our experiences and making our service better as a result. This summer, we had a FAB intern at Fabricare, Mark D'Augelli, and he has contributed the following blog post. I invite everyone to consider contributing with the goal of creating better service for all!
I spent the last week traveling across the pond throughout London, England. As it was my first trip to Western Europe, I really did not know what to expect. I was lucky enough to have a travel partner who had been there for quite some time, to prepare me. It was truly a learning experience from the minute I touched down in London, to the last minute I left.
To start, I probably came off as a typical American – I get out of the car service and offer my driver a tip. He politely declines. Declining a tip!? Who would ever? I had thought, as someone who works for tips in another job. "We do not accept tips here in London, the 10% gratuity is included!" I did the math in my head, and for an hour and a half trip, he was making roughly £3. I put away the £20 in my hand, and thought: Wow, he was a great driver, he deserves more than 10%. It baffled me that I could receive such great service, and not have to take care of the provider in the end. Off to a great start, I was expecting superb service from there on out.
I close the car door, and approach the hotel. Let me paint you a picture: three tough looking individuals sharing two cigarettes on the front step, all looking at me. As I approach the front door of the hotel I think – This cannot be what I signed up for. As I get closer, two of the three people run off, and one remains seated with a cigarette in his mouth, as I approach the stairs.
"Hello mate, what can I do you for?" says the man blowing smoke out of his mouth.
"Hi, um, I think I'm staying here tonight? Where do I check in?" He bums his cigarette, opens the door, proceeds to check me in, and leaves me to find my room.
"If you have any questions, call my cell phone, I leave at 6pm and live about 30 minutes away. So keep that in mind."
I went from seeing both sides of the service spectrum – a charismatic and grateful driver who made the ride very easy and enjoyable, to the concierge who couldn't care less about making a first impression. His impression alone, made me extremely uncomfortable, and before my stay even began, I couldn't wait for it to be over. Luckily, it was only one night.
The first restaurant I went to – the waiter comes to the table and fills my glass halfway with water, then goes onto the next glass. He leaves, and I ask, "My glass is filled halfway, what's up with that?" Margot calmly explains, "Mark, it's about service here, the less you have in your glass, the more attentive the waiters are to your table, and will constantly be filling it up". At that point I was simply confused. In my opinion, waiters should be attentive anyway, filling up water or not. In New York, customer preference is key. My preference, along with every other American that we were with, was to have a full glass of water, and have the waiter come over anyway and ask if we needed anything. If the customer wanted no extra interaction with the waiter, in New York, that wish would be granted.
In addition, after we had finished our meals, and were enjoying conversational time, the check was taking a while to come. Respectfully, I asked, "Margot… when is this guy going to come with the check?" She replied, "They do not rush you out here, you have to seek out the waiter in order to get the check. You specifically have to ask for the bill."
So, at this time I was pretty back and forth with what I had seen in regards to service. Some places were very nice and treated us well, and others did not care one bit. How did this relate to visiting New York for the first time? Some of us are used to it, but New York can come off as fast paced, pressing, not friendly, and most of all overwhelming. From that, I was grateful to have seen at least some good service, to relax my nerves.
From this trip, I learned to not take for granted the type of service that we receive in the United States. It makes me especially grateful for initiatives like FabService to exist. Knowing that there are companies and businesses dedicated to excellent customer service, is an amazing feeling.
Some simple service tips and takeaways from my trip to London are as follows:
Make a welcoming and comforting first impression – it will go a long way for the customer, and their experience.
Form a relationship with the customer to better cater to their needs.
Make simple accomodations for the customer to make their lives easier, and promote good service for your business.
In these examples, a hotel should never want to make an occupant feel uncomfortable. They should have rules and regulations of their employees, and focus on making an amazing first impression, so that the occupant feels at home! After my experience, I walked away saying "I am never staying there again". That should never be the case. If the customer has any doubt in the service, there is always a chance they will not return. Make a first impression that leaves no doubt or worry in the service that the customer is buying. Selling confidence in the service, makes the impression last.
This customer-employee relationship is key to FabService. Whether it is a driver delivering dry cleaning, or a salesman selling magazines, forming that connection with the customer goes a long way. These relationships have a large impact on customer-loyalty. If an employee builds a relationship with a customer, the customer is more likely to come back, and keep using the services provided. In dry cleaning, the customer would be more likely to go to the dry cleaners that is fifteen minutes away rather than across the street, due to the relationship-oriented service that they provide. It gives the customer a sense of confidence in the brand, and leaves no doubt in their mind that they will be attended to.
The service was very different in Western Europe, but it is irrational to expect FabService from every business that you step into. That's why it is important to be grateful that you're even reading about FabService, you're one step ahead of most…
… until next time London!

SIGN UP FOR CONTENT YOU CAN USE TO IMPROVE CUSTOMER SERVICE