#30 Personalize It

July 12, 2021
These posts have been about service experiences observed in or outside of our business with the goal of getting at the nugget of that experience that can then be learned and put into practice. The following business has many nuggets we all can learn from.
Over the past year or so, I've experienced some great and unique customer service from a local wine store in Westport. I came across the store as I was looking for wines that are made the old-fashion way (bio-dynamic – without pesticides, chemical processing, etc.). The fact that they specialized in that was enough to get me to try them out. But, when I met the owner, Cory, the experience improved drastically.
Unlike every other wine store I've been in, Cory asked me "what kind of food do you like?" Pretty obvious question since wine is served with food. Once I started naming some of my favorite dishes (eggplant parmigiana was number one of course – blog #21 Eggplant Parmigiana | Fab Service), that's when the experience began. "This wine is great with red sauce. This one is fantastic with fish. This will go great with Tai food……." How is one to remember all this I'm thinking!
As I got to know Cory, I found out that she was not only a trained chef but also spent years as a wine importer which allowed her to travel to vineyards around the world and experience and learn about various wines and how they're made.  Talk about the perfect wine merchant!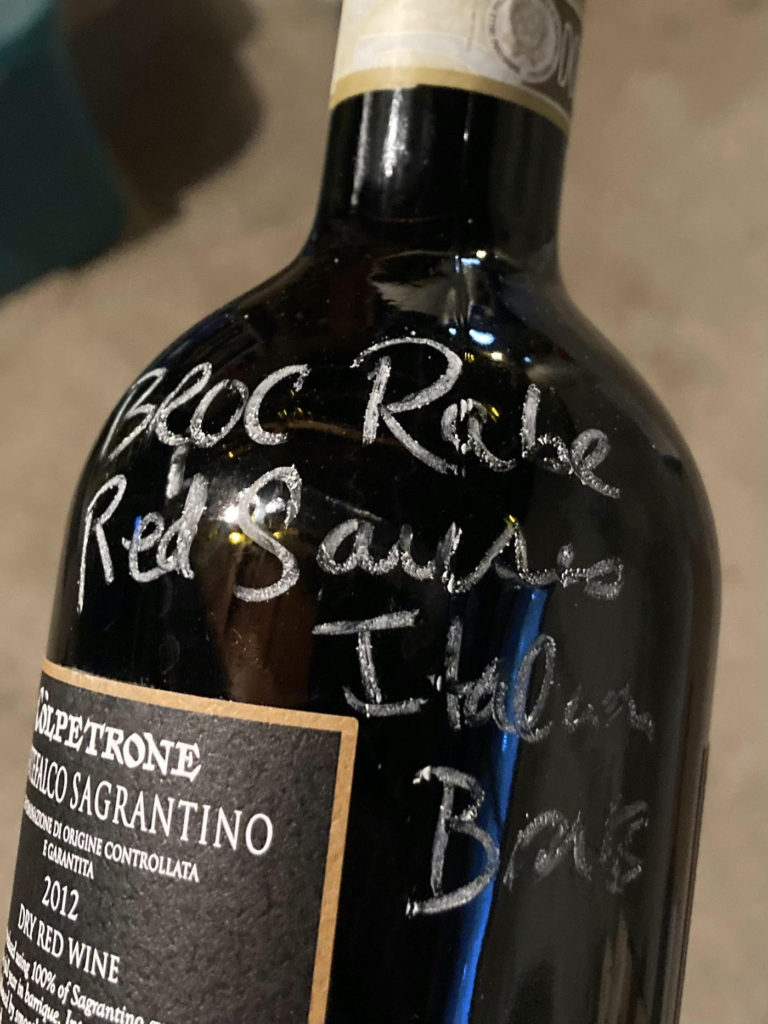 My excitement combined with confusion merged as I was heading to check out with a case of wine to bring home. That's when Cory took each bottle and wrote with a white crayon how to pair the wine with the perfect dish. It was then that I said to myself, I'm not going anywhere else for wine and have been a loyal customer since.
A few months after my first experience with Cory, I was staying at my brother's place in Florida and thought it would be nice to send him a case of wine knowing that he also likes the biodynamic ones. Cory not only sent him the case, but wrote 4 pages of notes on the wines and included a book on one of the vineyards!
So what are the key takeaways (nuggets) we can learn from Cory and her business The Fine Wine Company of Westport?
Getting a customer to try you once is often not enough. Cory's place is a little out of the way for me so there needed to be more in order for me to make that my "go-to" place for wine.
Relationship sales vs transactional is better. I can buy wine anywhere and pick what I've liked in the past off the shelf. When the purchase is personalized to one's individual tastes, it is more meaningful.
Helping relate the product to its use improves the experience with that product. Having an expert pair the wine with the type of food increases the value of that purchase and makes it more enjoyable.
Help the customer use the product for the full experience. Writing notes on each bottle frees up the customer from trying to remember (it's also a reminder of where you purchased the wine when you go to open it. Also, also, it becomes a conversation about the experience when you open a bottle with guests or bring a bottle as a dinner guest)
Surprise and delight. Sending a case to my brother with a book wowed him so much he is still talking about the experience AND ordered from Cory as well.
Passion for excellence. This clearly comes through with every purchasing experience.
Unique experience compared to all competition. Wine stores are often viewed as a commodity which is why we have Home Depot type wine stores popping up (e.g. Total Wine). Differentiating yourself and competing in these types of businesses is easy but, as Cory has shown, possible)
Cheers!
SIGN UP FOR CONTENT YOU CAN USE TO IMPROVE CUSTOMER SERVICE